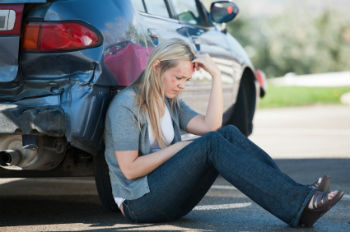 What you should know about auto insurance coverage (from the perspective of a auto accident lawyer):
#1: For some reason that I will never understand, some insurance agents will sell you an auto insurance policy that has higher limits (coverage) for liability, and smaller limits for uninsured motorist coverage. This is crazy. A typical policy that we see carries $100/300 coverage for liability, and $15/30 coverage for uninsured motorist. By law, uninsured motorist coverage includes underinsured motorist coverage. This means that if you cause an accident, the people you hurt have up to $300,000 in coverage available to them (per accident) if their injuries warrant that amount of money, with a limit of $100,000 per person. But, if you are out driving with your friends and someone else causes an accident and you and your friends all get injured badly, then you are guaranteed to only have $15,000 per person, and $30,000 per accident available to you. If you have four friends in a car the car with you, then you we each are going to be stuck with $6000 if the other driver has no or minimal insurance. This happens way too often. And for some reason, it tends to happen when there's been a tragic accident. It is not sensible to rely on others to obtain an adequate amount of insurance to protect you. This is ultimately your responsibility. Please look at your coverage and make sure that your uninsured motorist coverage matches your liability coverage.
#2: How much coverage should you have? If you own a home, you should have at least $100/300 in liability and uninsured motorist coverage. If you have any significant amount of equity in that home, you should have $250/500 in both liability and uninsured motorist coverage.
#3: Medical expense coverage (also known as PIP, personal injury protection, in states outside California). Many people are not aware that they can purchase medical expense coverage as part of their auto insurance policy. Doing so has two advantages, even if you have health insurance through another source: 1) your medical expense coverage will pay your deductible and any co-pays that you may have as a result of an auto accident, whether or not you were at fault for that accident; 2) if you want to go to a practitioner that is not covered by your traditional health insurance, e.g., a specialist that has been recommended to you, a chiropractor, a massage therapist, then you can use your medical expense coverage to pay for that. Again, I know it's expensive to get auto insurance, but adding a reasonable amount of medical expense coverage, e.g., $5000 or $10,000, does not cost that much more. Ask your agent what it would cost to add this to your existing policy and you may be surprised at the answer.
Make these tweaks to your existing insurance policy right now. Hopefully, you will never need it, but if you do, you will be very happy that you followed this advice. Protect yourself and your family!
Julia Parranto is a car accident injury attorney, located in Santa Rosa, California. If you have been injured in an accident, please contact the Law Offices of Julia J. Parranto at (707) 573-8868 or contact us online.